Soft and neutral: white clay brings radiance to all skin types.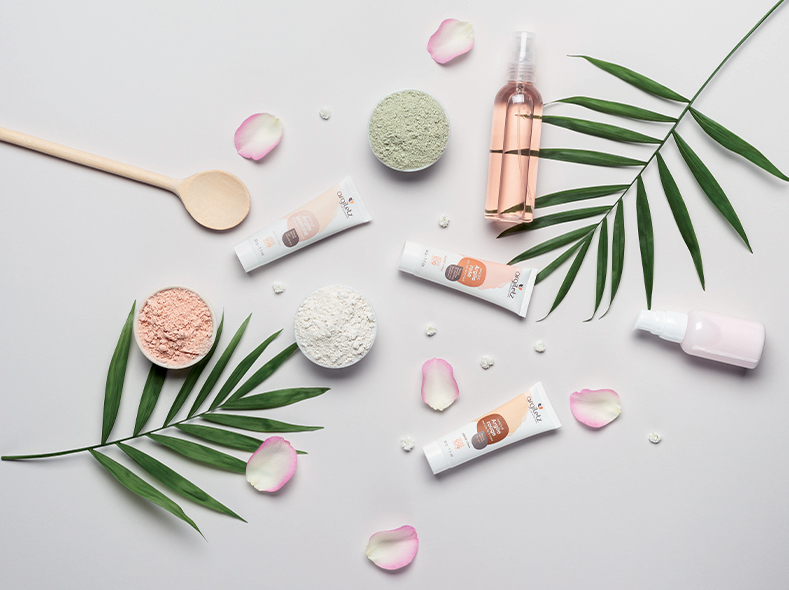 Clay is love.
That's the way Argiletz has seen its treatments for the past 65 years.
Product commitment
Clay is at the heart of our family and our 65th birthday is an opportunity to reaffirm our commitment to provide quality care products and act ethically – for customers, partners and the planet! For 65 years now, upholding our values has been a touchstone in a changing world.
Love of giving and transmitting
Clay is a sumptuous material. When clay meets water, it takes on new life in astonishing textures. When clay meets skin, it purifies and brings out beauty. When clay meets body, it relieves and soothes. Traditions are transmitted, linking us to one another. Argiletz brings those traditions to life and shares them.
Clay is good for you
Our fine or ultra-ventilated clay is as light as a cloud. In paste form, it is as smooth as a creamy dessert. And it is soft as a caress to the skin when applied on our cellulose strips. Argiletz takes care of both your body and your spirit.
Respect is our most important requirement
Argiletz respects people and nature. Day after day, we move further and further ahead with controls and technologies, so that our products meet increasingly stringent requirements. In 2007, we were the first manufacturer of natural and organic products to obtain ISO 9001 certification. Our products are tested by the IRM (Institute for microbiological research), which is certified by Cofrac. We work in partnership with the French National Institute for Agricultural Research (INRA) and the French National Centre for Scientific Research (CNRS) to advance fundamental research on clay and its properties. That is how we respect what the earth gives us. The Argiletz company is ISO 22 716 (BPF) and ISO 9001 certified.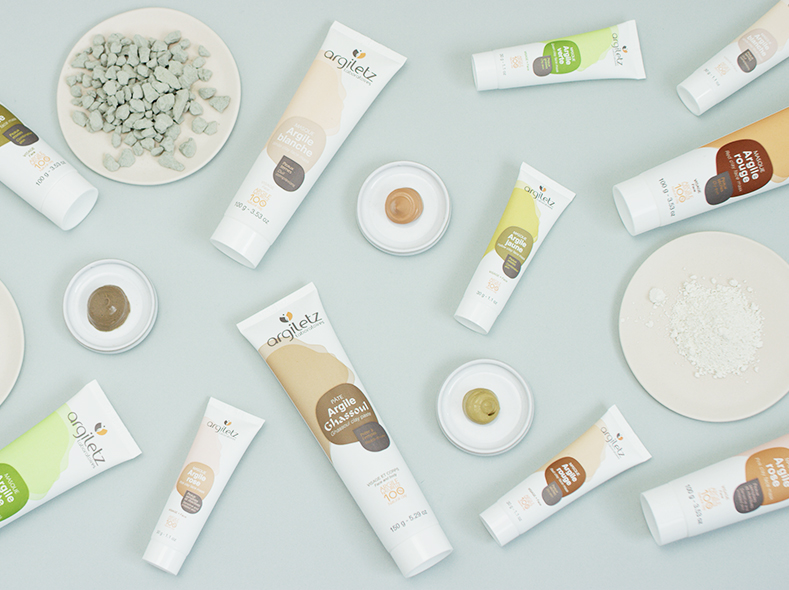 The story of Argiletz
Jean Heitz created Argiletz in 1953 on the basis of a firmly held belief:
clay is a rich material, full of benefits that can be lavished on people.
It all started in World War II, with the simple, lifesaving gestures performed by Jean's mother in the forests of the Jura Mountains. The green illite clay she could easily hide in her rucksack was known for its curative powers, and Jean's mother used it to treat members of the French resistance.
She passed on her knowledge and secrets to her son, who developed clay-based treatments, pastes and poultices.
A true pioneer, Jean Heitz worked hand in hand with his wife Nadia in developing the Argiletz product line, inventing new, easier and more ergonomic uses for clay that everyone could appreciate. He also modernised manufacturing processes, he was quick to innovate, and he set up stringent quality controls. Thus, the family-owned company soon became a key player in clay-based treatments.
Drying in the sun
Many companies use various sources of energy to dry raw materials, and thus reject CO2 into the atmosphere. To dry 50,000 tons, they use 18,800 MWh of gas – which results in 1,000 tons of CO2 being rejected into the atmosphere – each year! Meanwhile, Argiletz has been drying more than 100,000 tons of green clay in the sun each year for the past 60 years.
Standards and certifications
In 2007, Argiletz Laboratory was the first company producing natural and organic products to obtain ISO 9001 standardisation. This standard guarantees 100% traceability of product quality and also assures customer satisfaction. In 2013, Argiletz Laboratory was certified ISO 22716, a standard corresponding to GMP (Good Manufacturing Practices) for cosmetics.
Industrial process that respects the environment
The philosophy of Argiletz Laboratory is based on 5 pillars:
conviction, anticipation, generosity, equity and respect.
• 100% natural, non-ionised clays with no conservation agents
• Raw materials used in products are all of vegetal or mineral origin
• No tests are performed on animals
• Non-polluting, recyclable packaging printed with vegetal inks
• 60,000 litre holding tank installed on premises to catch rain water for use on our green spaces.
Coeur d'argile

Sublime Argile

Beauty packages