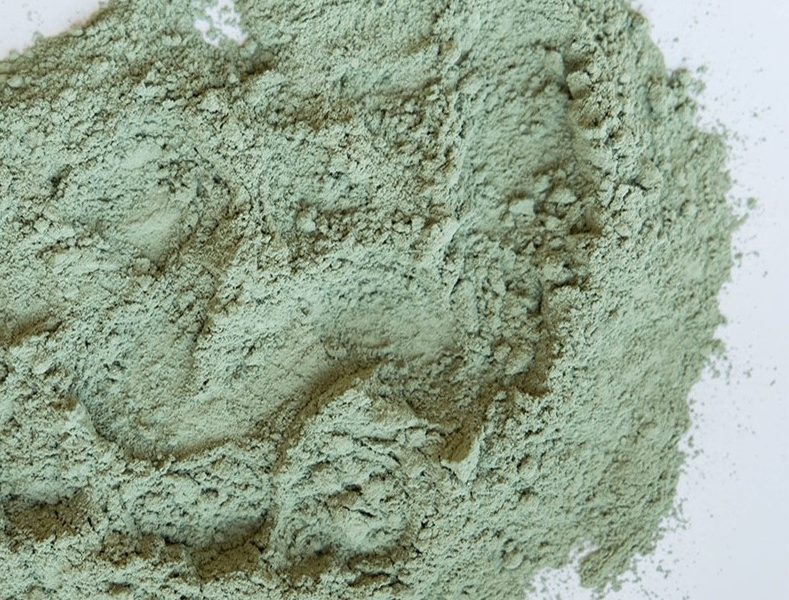 Naturally rich in minerals, green clay works wonders on all types of skin, but particularly on
oily skins.
Used regularly, it has a tremendous re-balancing effect.
It absorbs excess sebum,
delicately cleanses, naturally stimulates and renews the complexion.
As a softening beauty mask,
the absorbing action of clay tones skin and lightens the complexion.
It can also be used in the bath, as a compress, or in thalassotherapy.
Do not allow the clay to dry.
Concassée
Argile verte en morceaux de 2 cm. Pour lui permettre de fondre il faut compter 2 bonnes heures. Il est prudent de préparer l'argile le matin pour l'utiliser le soir.
Granulée
Argile verte se présentant sous forme de petits grains de 0,5mm. Son emploi facilite la préparation de la pâte : fond beaucoup plus vite, environ ½ heure. Bien remuer avant l'application.
Moulue fine
Argile verte se présentant sous la forme d'une multitude de petits grains de tailles assez variées, de 0,05 à 0,5mm.
Surfine
Argile verte se présentant sous la forme de poudre avec une granulométrie de 60 microns. Fine, elle est souvent utilisée pour de petits emplâtres, pour les applications sur le corps et les cheveux ou pour le bain.
Ultra ventilée
Argile verte très fine puisqu'elle possède une granulométrie de 20 microns. Elle est souvent utilisée pour des applications de masque sur le visage ou pour additionner au bain.
Our selection of green clay products.