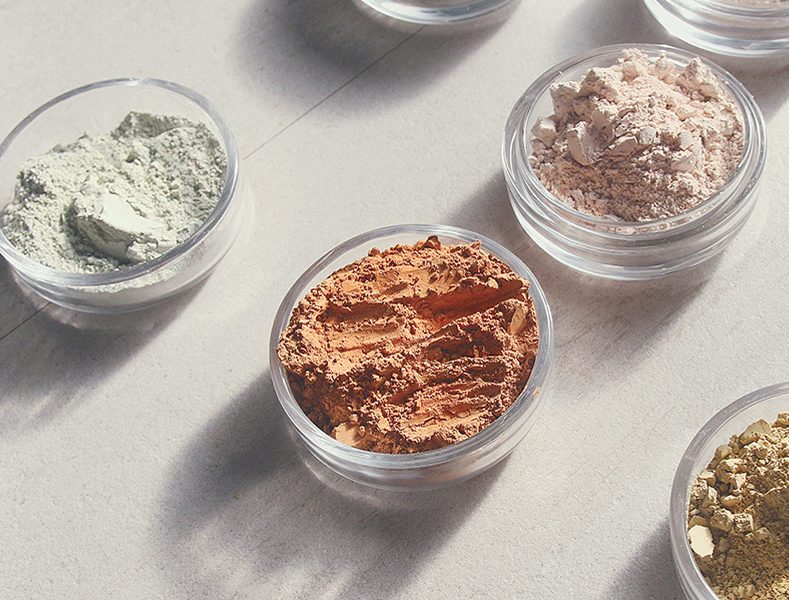 Argiletz brings colour to life!
Green, red, pink, yellow, white or ghassoul… let yourself be carried away…
Designed to make your beauty even more sublime, our Argiletz coloured clays offer astonishing softness for deep-down cleansing of all types of skin.
A COLOUR OF CLAY FOR EVERY TYPE OF SKIN
Argile verte
Pour les peaux grasses. Utilisée régulièrement, elle possède un formidable effet rééquilibrant, absorbe l'excès de sébum.
Argile blanche
Totalement neutre, l'argile blanche respecte tous les types de peaux.
Argile rouge
Source naturelle de minéraux, elle prend soin des peaux sèches.Son secret ? Sa richesse en oxydes ferriques qui éclairent la peau et l'illuminent.
Argile rose
Ce subtil mélange de deux argiles ultra douces prend soin des peaux sensibles et réactives. L'argile rose respecte le pH de l'épiderme.
Argile jaune
Purifie tous les épidermes et offre aux peaux mixtes un grain aussi doux qu'une caresse.
Argile ghassoul
Elle possède une texture fine et délicate qui lui permet d'être absorbante et de purifier les peaux sensibles.
Our selection of coloured clay products.